The boxing industry makes up an array of celebrity professionals from Hall of Famers, judges, experts, mentors, life coaches, trainers, ring announcers and ring girls, to name a few who are amongst CMOAC greats making episode appearances.
Synopsis
This reality show's concept and voyeuristic vantage points will reveal the life styles of celebrity champion boxers, their protégé's turning celebrity from around the world, and the professional industry experts, mentors, and life coaches who tend to them. The viewing audience will have a front row seat to witness the hardcore realities of the fight game and witness the triumphs, the challenges, and struggles of these protégée fighters who desire to follow in the footsteps of their Celebrity Mentors along with having the opportunity to call in and vote for their favorite male and female champion protégée during each episode, including the season's finale where each will be crowned "Celebrity" Making of A Champion, fighting for a title belt, and walk away with $1Million dollars. The allure of Vegas and its known phrase "What Happens in Vegas" is not the norm here. "Celebrity" Making of a Champion, is the new norm where viewers will be up close and personal in the world of these fighting athletes from their bedrooms to the fighting ring to the boardroom is where true celebrity champions are made and maintained.
New G Media Entertainment Production
Presents
https://vimeo.com/752366346/5064294fe5
CELEBRITY CAST
RICHARD STEELE-ADVISOR
HALL OF FAME REFEREE
An American retired boxing referee, former boxer, USMC, and fight promoter. A former member of the United States Marine Corps, Steele was a teammate of world heavyweight champion Ken Norton.
Richard Steele has been inducted into several Boxing Hall of Fames across the nation, and his biggest controversial decision fight was between Julio Cesar Chavez and Meldrick Taylor. Steele has made a name for himself as a community conscious person, opening a gym, the Richard Steele Boxing Club in Las Vegas, and helping with the Salvation Army Charities.
JEFF MAYWEATHER-ADVISOR
MENTOR TRAINER
An American former professional boxer and boxing martial arts trainer who held the IBO Super Featherweight title from 1994 to 1995. He is a member of the Mayweather boxing family.
His brothers are former welterweight contender Floyd Mayweather Sr. and two-division world champion Roger Mayweather, and his nephew is five-divison world champion Floyd Mayweather Jr. Jeff followed in the footsteps of his brothers, Floyd Sr. and Roger Mayweather and became a trainer. Known as the quiet Mayweather he has trained several champions including his nephew Floyd Mayweather Jr. for a short period of time.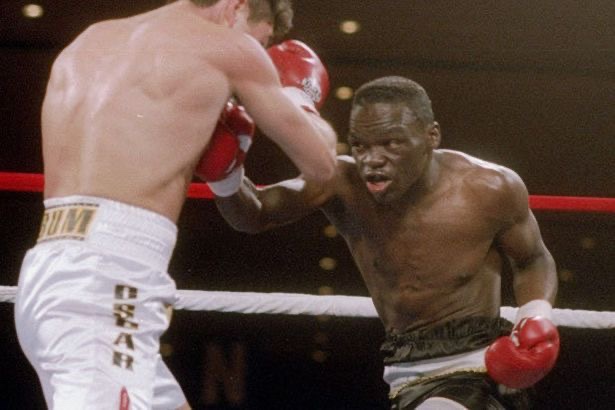 CAMEO APPEARANCE
FLOYD MAYWEATHER JR.
An American boxing promoter and former boxer named the best defensive boxer in history will play himself. His cameo appearance will be as a Celebrity Consultant to the first season Protégées. His words of wisdom and dropping gems of what it's like inside the ring as a champion contender as well as outside the ring as a boss taking care of business.
ROBERT BYRD-ADVISOR
HALL OF FAME REFEREE
A Hall of Fame American boxing Referee. He is best known for referring the Floyd Mayweather vs. Conor McGregor, the Money Fight. Robert also refereed Andre Ward's first win over Sergey Kovalev and Saul Camelo Alvarez's memorable victory over Miguel Cotto. A licensed boxing referee in Las Vegas Nevada since 2002 and before that he referred in California.
Prior to his boxing referee career, Robert was a California Highway Patrol Officer. Conducting boxing seminars for the IPRO, the State of California and in Africa for new boxing officials in Tanzania and Kenya. His wife is also a boxing referee and has judged multiple high profile MMA fights since 2006, including UFC 196 when Nate Diaz defeated Conor McGregor and UFC 202 when McGregor defeated Diaz.
ROBERT HOYLE-ADVISOR
HALL OF FAME REFEREE
Robert Hoyle served 21 years in the Air Force, then forged a second career in boxing. He became the first licensed Black judge in the history of the Nevada Athletic Commission. In fact, he's the first person, period, to be licensed as both a judge and a ref in the state, the boxing capital of the world.
For more than 10 years, across 500-plus bouts, Hoyle has monitored lightweights and welterweights and heavyweights, standing up close to contenders and unknowns as they swing away and absorb blows. He has traveled to every continent except Antarctica, separating fighters and penalizing their transgressions everywhere from Tasmania to Thailand to Tokyo. All of which is to say that Hoyle, in all his 52 years, believed he had seen everything that a person in boxing could see, in a sport where the bar for absurdity could not be higher.
KENNY BAYLESS-ADVISOR
HALL OF FAME REFEREE
An American boxing referee from Nevada. He is best known for having refereed many of the sport's most well-known fights. Bayless's catchphrase, when giving his instructions to the fighters before the opening bell , is "What I say you must obey."
Notable fights from 2004 to present:Tarver vs Jones Jr., Hopkins vs De La Hoya, Pacquiao vs Morales ll, Mosley vs Vargas, De La Hoya vs Mayweather Jr., Pacquiao ll, Cotto vs Margarito, Mayweather Jr. vs Mosley, Khan vs Garcia, Pacquiao vs Marquez lV, Mayweather Jr. vs Alvarez, Pacquiaovs Bradley ll, Mayweather vs Maidana ll, Lee vs Korobov, Mayweather vs Pacquiao 2015, Mayweather vs Berto, Alvarez vs Khan, Pacquiao vs Vargas, Alvarez vs Golovkin, Usyk vsBriedis, Pacquiao vs Matthysse, Pacquiao vs Thurman, Fury vsSchwarz, Wilder vs Ortiz ll, Wilder vs Fury ll, Taylor vs. Ramirez.
TONY WEEKS-ADVISOR
HALL OF FAME REFEREE
Who Is Boxing Referee Guarding The Castillo V Corrales Fight? Tony Weeks is an American boxing referee who has been officiating fights since 1994. He looks after official boxing matches. Known for his excellent reflexes and adaptation to the surroundings as well as brilliant judgment skills, Weeks is one of the respected officials in the industry. Besides boxing matches, he is also reported to have officiated some UFC matches.
He started refereeing when he was still working as a recreational supervisor at a federal prison. He introduced the sport among the inmates and took the role of a referee. As a boxing fan since childhood, inspired by the great Muhammad Ali, Tony eventually began his journey as an official. He first officiated an official match in 1996 before landing his first major boxing television broadcast in 2000. Since then, he has stood in the middle of the rings hundreds of times and has done brilliant work.
IN REMEMBERANCE OF HALL OF FAME
CMOAC ADVISOR
ROGER MAYWEATHER
Roger an American boxer trainer and former professional fighter who competed from 1981 to 1999. He was a two-division world champion, having held the WBA and The Ring super featherweight titles from 1983 to 1984, and the WBC light welterweight title from 1987 to 1989. Additionally he held the IBO light welterweight title in 1994, and the IBO welterweight title from 1994 to 1995. He was a part of the Mayweather boxing family: his brothers are Floyd Mayweather Sr. and Jeff Mayweather, and his nephew is Floyd Mayweather Jr. Roger served as Mayweather Jr.'s trainer from 2000 to 2012.
Under Roger's guidance Floyd Mayweather Jr. became one of the biggest names in the sport of boxing and one of the pound for pound greats. When asked about his ring nickname, Roger stated: "It's funny because I wanted a boxing nickname that wouldn't be common to most people. One day when I was flipping through channels and I came upon this channel showing different reptiles, and they were showing the black Mamba one of the most deadly snakes in the world. I loved the way the mamba attacked so quietly, but when he hit you he just hit you one time and the poison was in you. That reminded me of myself right there.
Roger was an Advisor of "CELEBRITY" Making of A Champion, from the beginning and will be sorely missed.
#MISSGWEN
1ST SEASONS PROTÉGÉES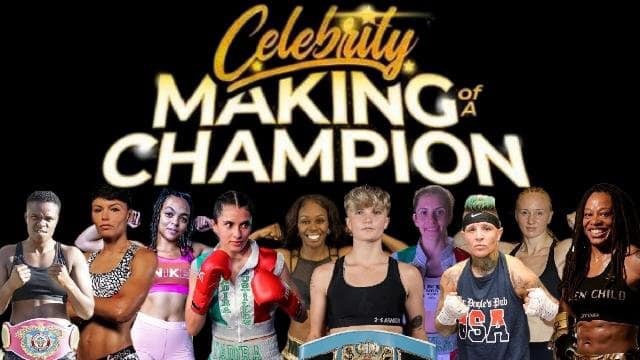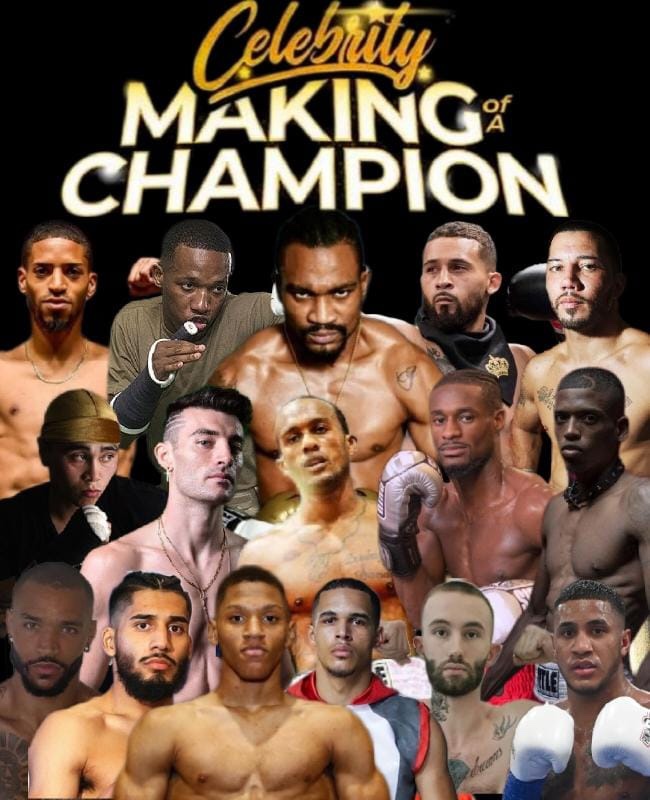 Mentors
JEFF MAYWEATHER
CHAD DAWSON
DON MOORE
DeMARCUS CORLEY
BOB WARE
RODNEY CRISLER
RONALD SIMMS
JAMES HAGLER
Comparable box office performance
…In comparing the enormous success of "The Contender" to the lucrative potential success of "CELEBRITY" Making of A Champion, a producer has only to access this prepared audience that "The Contender's success has prepared for this production. "The Contender's audience has been sitting there – waiting for another reality television series depicting the rigorous struggles these athletes have to go through to make it to the top. "CELEBRITY" Making of A Champion, will also follow a group of champion boxers as they compete with one another in and out the ring in an elimination-style competition to becoming celebrity champions but…Page 15
NEW G MEDIA ENTERTAINMENT, LLC
CREATOR
Gwendolyn RanCher, AKA "MISS GWEN" is looking to take the film industry by storm. This talented Entertainment Consultant, producer and filmmaker is the proud Owner and CEO of New G Media Entertainment Production a Entertainment Management and Production Company.
The company specialization and strength lies in the ability to focus on deal making in the global marketplace while making visions come true. MISS GWEN strategizes plans with her network of global business partners, helping to assist clients reach their targeted  goals. She is the Owner of "CELEBRITY" Making of A Champion Promotions, LLC and the sole Creator of the Boxing Franchise Brand "CELEBRITY" Making of A Champion Boxing International Reality Show and Docu-Series.
"MISS GWEN" is well received by a Who's Who List of Celebrity boxers, boxing promoters, and trainers. She  and her professional team of industry experts and life coaches are leading authorities with a golden touch for locating protégée champion boxers from all over the world and consulting them into becoming celebrity champions.
"MISS GWEN" will soon to be in that elite class of very few female boxing promoters. She is an upcoming television screenwriter, producer, and added to her list of accomplishments, soon to be an accomplished Author of the much awaited self help literacy books entitled: "WHAT HAPPEN TO MY INHERITANCE?" The true life story and family drama Docu-series of what happens to a family's wealth and legacy when the inheritance is high jacked from those who are not the rightful heirs.
PRODUCER – BILL DUKE
William Henry Duke Jr. is an American actor and film director. Known for his physically imposing frame, Duke works primarily in the action and crime drama genres often as a character related to law enforcement.  Frequently a character actor, he has starred opposite Arnold  Schwarzenegger in Commando and Predator, and has appeared in films like American Gigolo, No Man's Land, Bird on a Wire, Menace II Society, Exit Wounds, Payback, X-Men: The Last Stand, and Mandy.
In television, he is best known as Agent Percy Odell in Black Lightning. He has directed episodes of numerous television series including Cagney & Lacey, Dallas, Hill Street Blues, Miami Vice, The Twilight Zone, and American Playhouse, and the crime films Deep Cover and A Rage in Harlem, for which he was nominated for a Palmed'Or, as well as the comedy Sister Act 2. 
DIRECTOR-LESLIE SMALL
Leslie Small began his career in 1988 shooting a commercial for Master P's No Limit Films. While working with Mon'Nique to prepare her one-woman show Mo'Nique: One Night Stand (2005), the producer also discussed producing a female comedy in the world of hair, which ended up being Small's theatrical directorial debut film Hair Show (2004).
Since then he has filmed numerous films and television specials, including Kevin Hart: Laugh at My Pain (2011), Kevin Hart: Let Me Explain (2013), Kevin Hart: What Now? (2016), and Kevin Hart: Irresponsible (2019) Undercover Brother 2 (2019) Holiday Rush (2019) 2 Minutes of Fame (2020) Kevin Hart: Zero F**ks Given (2020)Olympic Highlights with Kevin Hart and Snoop Dogg (2021 TV series) For the Love of Money (2021). This doesn't even include his current projects or body of work credits…
CASTING DIRECTOR-PETER WISE
Peter Wise is a 20 years entertainment industry veteran. After a successful career in acting, Wise decided to combine his talent and experience to become a casting director. In 1990, he launched Peter Wise and Associates which soon became the most successful multicultural casting agencies with Wise becoming the most sought after casting director on both the East and West coast.
His extensive list of casting credits for Film, Television and Broadway have garnered several awards and accolades. Wise was recognized by his peers for his outstanding achievements in the entertainment industry with the prestigious Trumpet Award. He resides in Los Angeles and is working on numerous entertainment projects.
PETER WISE ACTORS STUDIO 
https://www.imdb.com/name/nm0936399/?ref_=nv_sr_srsg_0
TRIBUTE
MAYWEATHER TOURISTS ATTRACTION STATUE
COMING SOON…
A FAMILY OF CHAMPIONS
HONORING ROGER MAYWEATHER
Watch Dr. Ronald S. McDowell, Celebrity Artist and Sculpture as he begins his process into transforming The Mayweather Tribute sketch into its work of Art Tribute The Mayweather Tourist Attraction Statue
A Family of Champions
Roger Mayweather
Jeff Mayweather
Floyd Mayweather Sr
Floyd Mayweather Jr
TRIBUTE SALUTE TO THE FOOT SOLDIER TOURISTS ATTRACTION
Dr. Ronald Scott McDowell has been called the Michelangelo of this generation. The comparison is justified since both men are gifted renaissance masters. With nearly 2,000 original works, McDowell is prolific and versatile. He is skilled in almost every medium including painting, illustrating and sculpting and his works are museum quality.
FOOT SOLDIER STATUE UNVEILED
His commissioned art adds life and energy to public spaces. Birmingham Mayor Richard Arrington selected McDowell to create a statue honoring the city's engagement in the Civil Rights Movement. "The Salute to the Foot Soldiers" stands in Kelly Ingram Park, in the historic Civil Rights District.
TRIBUTE TO CORETTA SCOTT KING
His work is found throughout the U.S. and the world, including the cover to Michael Jackson record breaking Thriller album cover.  See more of McDowell work and learn about him and his unbelievable talents below. McDowell has been featured in many national news magazines, newspapers and has made
numerous public appearances during the course of his career. He currently serves as the Artist for the Jazz Hall of Fame, the Alabama Music Hall of Fame, the Multicultural Center, the Birmingham Black Barons Negro League Baseball Hall of Fame and is Artist-in-Residence for the city of Tuskegee. 
CORETTA SCOTT KING STATUE UNVEILED
An 8ft bronze bust of civil rights activist Coretta Scott King was recently unveiled at her home town church. MT. Tabor AME Zion Church. In Marion Alabama
TRIBUTE STATUE OF EDDIE KENDRICKS
Dr Ronald McDowell's comissioned work of art in cities, counties, national parks, state parks, universities and major institutions trust him to artistically interpret their most sacred and iconic subjects. McDowell always exceeds expectations. He has captured the world's most celebrated individuals on canvas including First Lady Michelle Obama, Nelson Mandela, Michael Jackson, Harry Belafonte, Elvis Presley, Diana Ross, Martha Reeves and Lionel Richie.
TEMPTATION'S STATUE UNVEILED
Also in a Birmingham city park, life sized statues immortalize Alabama native Eddie Kendrick(s) and his fellow performers in The Temptations.
DR RONALD SCOTT MCDOWELL
Dr. McDowell grew up in Pittsburg California where he discovered a fascination and talent for drawing despite not being able to afford art supplies.  From those humble beginnings, he has gone on to create thousands of monuments and sculptures throughout the nation. Some of his well-known works are in Alabama, including "The Salute to the Foot Soldiers," a painting in Birmingham dedicate to those who led the march for Civil Rights, a sculpture of Rosa Parks at the entrance of Alabama State University and a 15-foot statue of Martin Luther King for the front of Dexter Avenue Baptist Church in Montgomery, Alabama.
Dr. McDowell's art captures the spirit of his subjects.  They embody life, light, and motion expressing the emotion of the moment.  This quality led to McDowell's commission by the City of Detroit to erect life size sculptures of Motown legends around Detroit.  Dr. McDowell was the childhood art teacher of legendary, Michael Jackson and became the official artist of the Jackson Family.